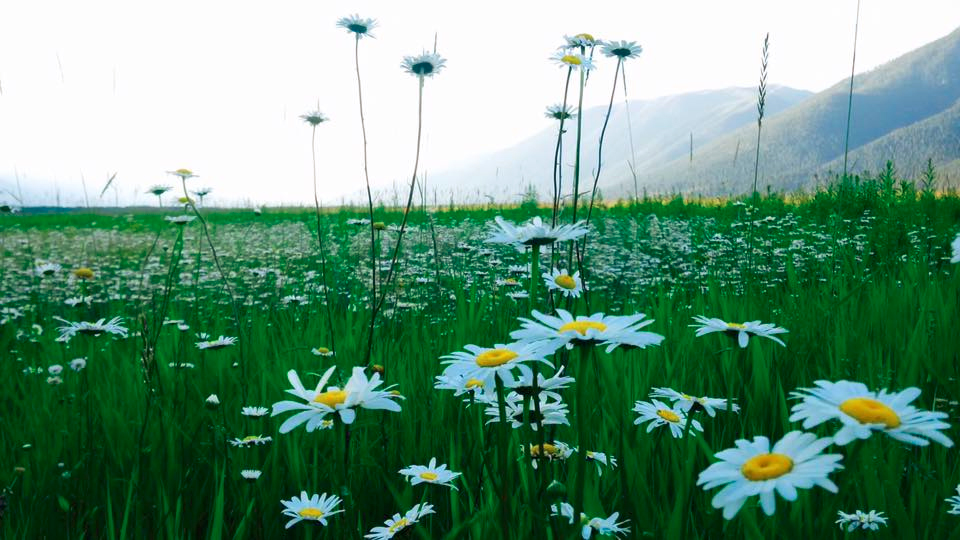 Feature Article
Creston Homelinks students build bicycle campers for art project
Grade 8-12 students at Creston's Homelinks took on a unique art project: creating bicycle campers that will be shown off in the Creston Valley Blossom Festival parade.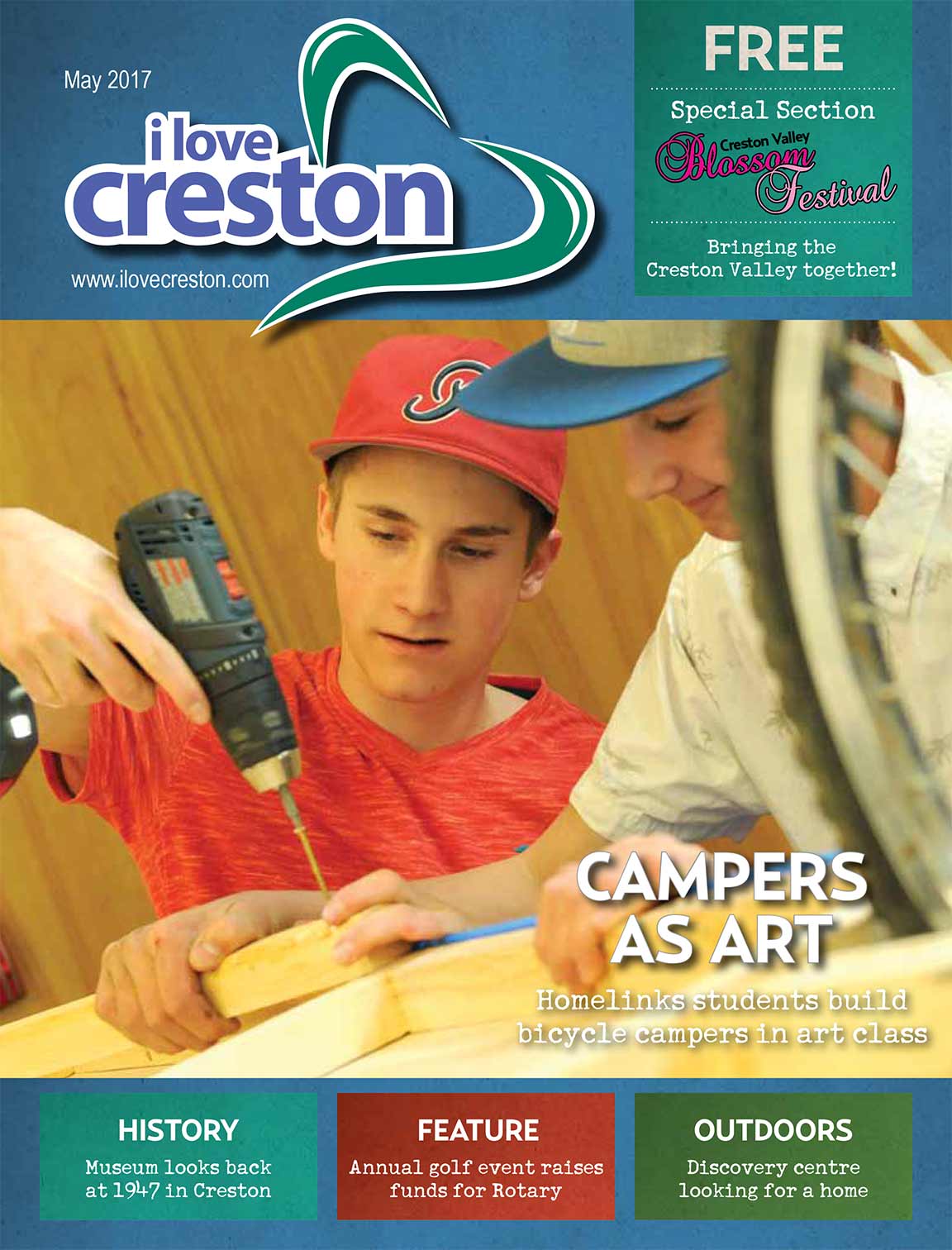 Feature Article
Nelson-Creston MLA candidates questioned about challenges, food security and climate change
Q&A with the five candidates (Kim Charlesworth, Michelle Mungall, Jesse O'Leary, Tom Prior and Tanya Wall) running for Nelson-Creston in the May 9, 2017, provincial election.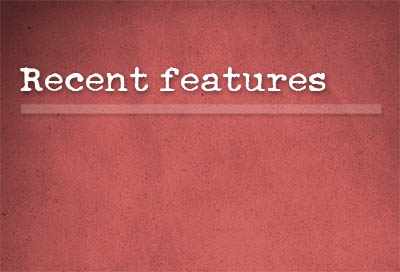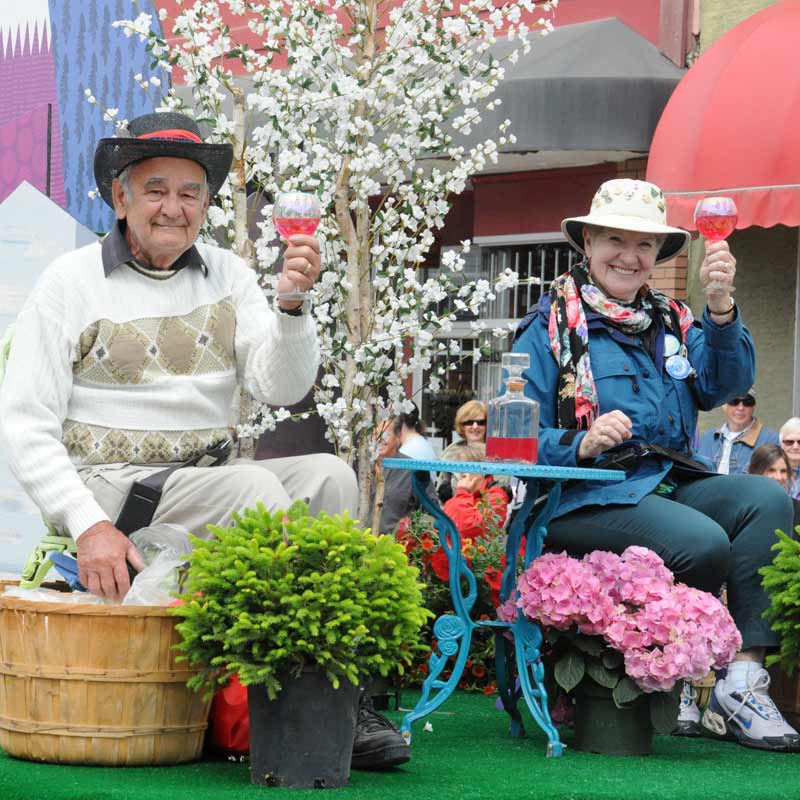 What's Inside…
Festival
The 76th annual Creston Valley Blossom Festival is set to run from May 19-22, including parades, a car show, and a dinner and dance.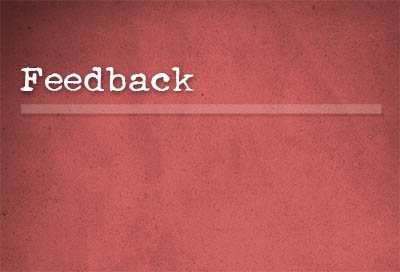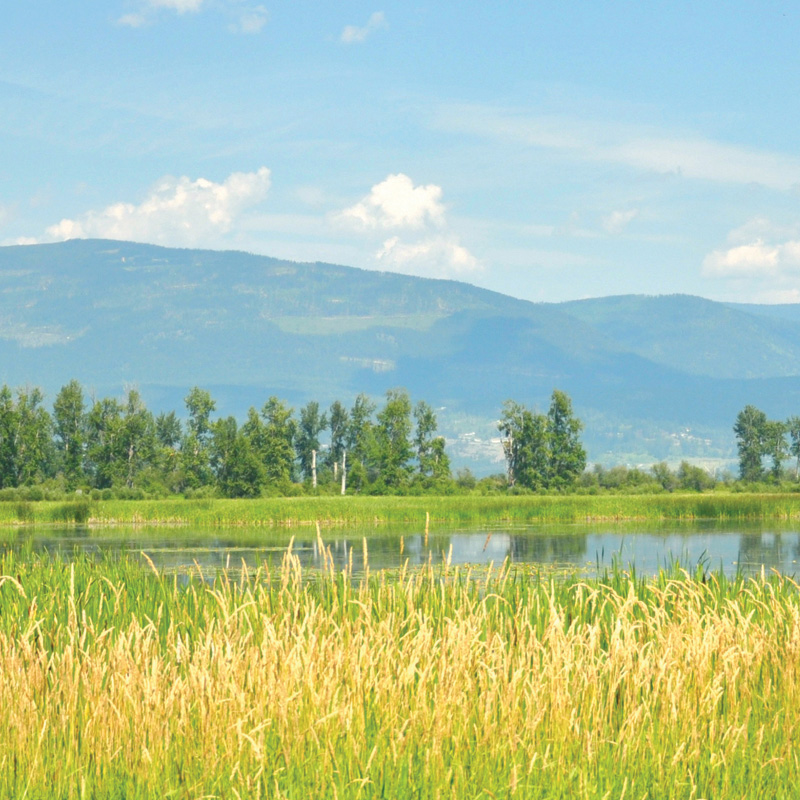 What's Inside…
Outdoors
The Kootenay-Columbia Discovery Centre Society is making plans to replace the Creston Valley Wildlife Management Area's interpretation centre.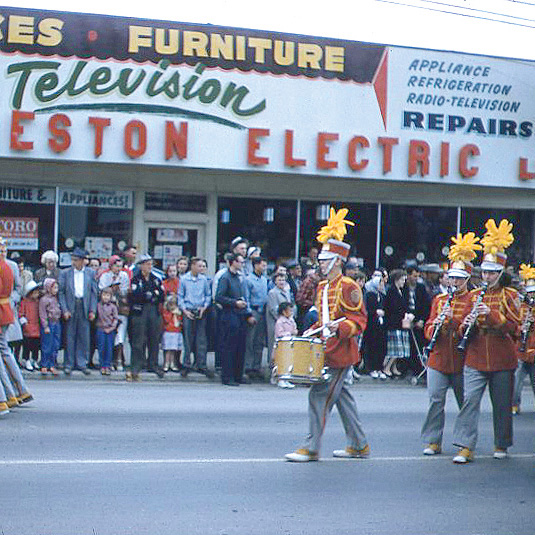 What's Inside…
History
The Creston Museum is opening a new exhibit showing how the Creston Valley was booming in 1947.